I've partnered with Random House publishers to create a Read & Play Community, and we want you to be a part! We're having a live chat Launch Party today at 9pm EST to discuss year-long and lifelong learning (as you well know, that's a favorite subject of mine!).
The live chat is a non-audio, instant messaging or texting type of chat. You'll like the format, as you can feel free to ask questions or share advice with other parents interested in educating children.
During the Launch Party chat, we'll be giving away over $100 worth of gift cards
and great titles to get your kids reading!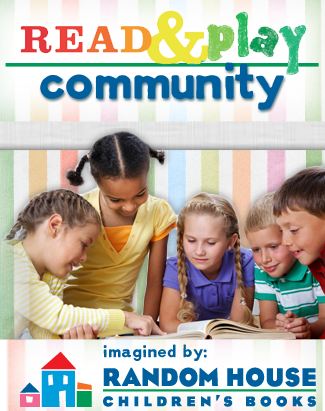 It's easy to join the Read and Play Party:
1. Become a Read & Play community member (you may use your Facebook log in or become a BlogFrog community member)
2. Visit The Read & Play Launch Party conversation from 9-10pm EST on Wednesday April 11th
We hope you can join us and celebrate lifelong reading and learning!